Drinking Fountain
Restoration of the Victorian Drinking Fountain Update November 2020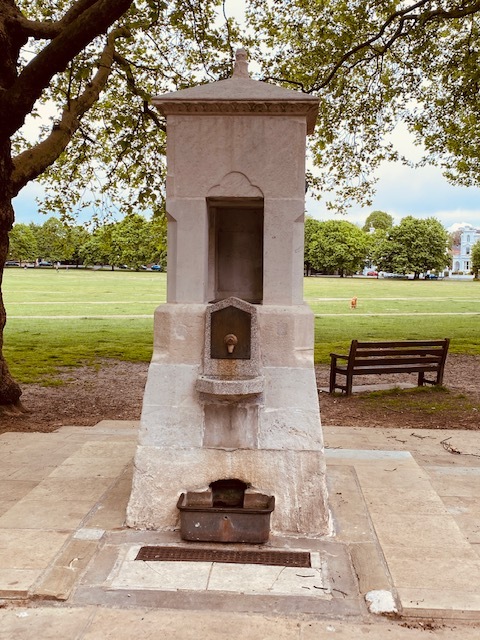 Work was completed in 2020 on the restoration of the Victorian drinking fountain on the corner of the Green. It is now fully restored as a drinking fountain; it was last restored in 1977.
This project was undertaken in conjunction with the London Borough of Richmond upon Thames and was made possible by generous donations from:
Friends of Richmond Green
Richmond Council Civic Pride Fund
Heritage of London Trust
The family of Councillor J Ormiston
The Drinking Fountain Association
Baroness van Dedem
Under current COVID restrictions, it is not possible to turn on the water yet and use the fountain.